Välkommen till MIW!
Vi hjälper dig med streamingtjänster och videoinspelningar.
Streaming tjänster och videoinspelningar snabbt och förmånligt.
Kjell Ekholm 040/5597925.
Email: mailadress: miw2me@gmail.com
Streaming tjänster för ett förmånligt pris!
Ta kontakt så kan vi diskutera din plan och vision närmare!
Streaming
Video
Editering
Ta kontakt via email: miw2me@gmail.com
The Habit Coach with Ashdin Doctor
If you are tired of relying on your fickle motivation to get things done, if you are tired of starting because you fail to see things through, The Habit Coach podcast is for you! Ashdin Doctor, the habit coach, takes you through the creation of simple easy to do habits. Habits we can all incorporate into our lives. Habits around, health, sleep, de-stressing, productivity, movement, nutrition and relationships.
Each episode is bite-sized and less than five minutes, packed with fun facts and an easy to do habits.
So start a habit of listening to The Habit Coach podcast every Monday, Wednesday and Friday.
Ashdin believes that "Awesome lives start with your awesome habits"
You can follow Ashdin Doctor on Instagram @ashdindoc
You can listen to this show and other awesome shows on the IVM Podcast App on Android: https://goo.gl/tGYdU1 or iOS: https://goo.gl/sZSTU5
You can check out our website at http://www.ivmpodcasts.com/
Steps to Creating a Routine
Establishing routines serves as the key to transforming habits. Once behavior becomes routine, the likelihood of neglecting it diminishes significantly. In this episode of The Habit Coach podcast, Ashdin explains how routines play a decisive role in shaping the habits we follow. The objective is to seamlessly integrate new habits into existing routines, so it's crucial to thoughtfully design and consciously create them, rather than merely going through the motions.
Link to Gabe Jaramillo's episode- Audio | Video
We will meet you thrice a week- Monday, Wednesday & Friday on YouTube and all audio streaming platforms.
You can watch the full video episodes of The Habit Coach-Awesome 180 on the YouTube channel.
You can also check out Ashdin's Linktree Page here: (https://linktr.ee/awesome180)
You can follow Ashdin Doctor on Twitter | Linkedin | Instagram | Facebook
Check out the Awesome180 website: (http://awesome180.com/)
Find the show across audio streaming apps:
Spotify | Apple Podcasts | Google Podcasts | JioSaavn |  Amazon Music
Do follow IVM Podcasts on social media.
We are @ivmpodcasts on Facebook, Twitter, & Instagram.
See omnystudio.com/listener for privacy information.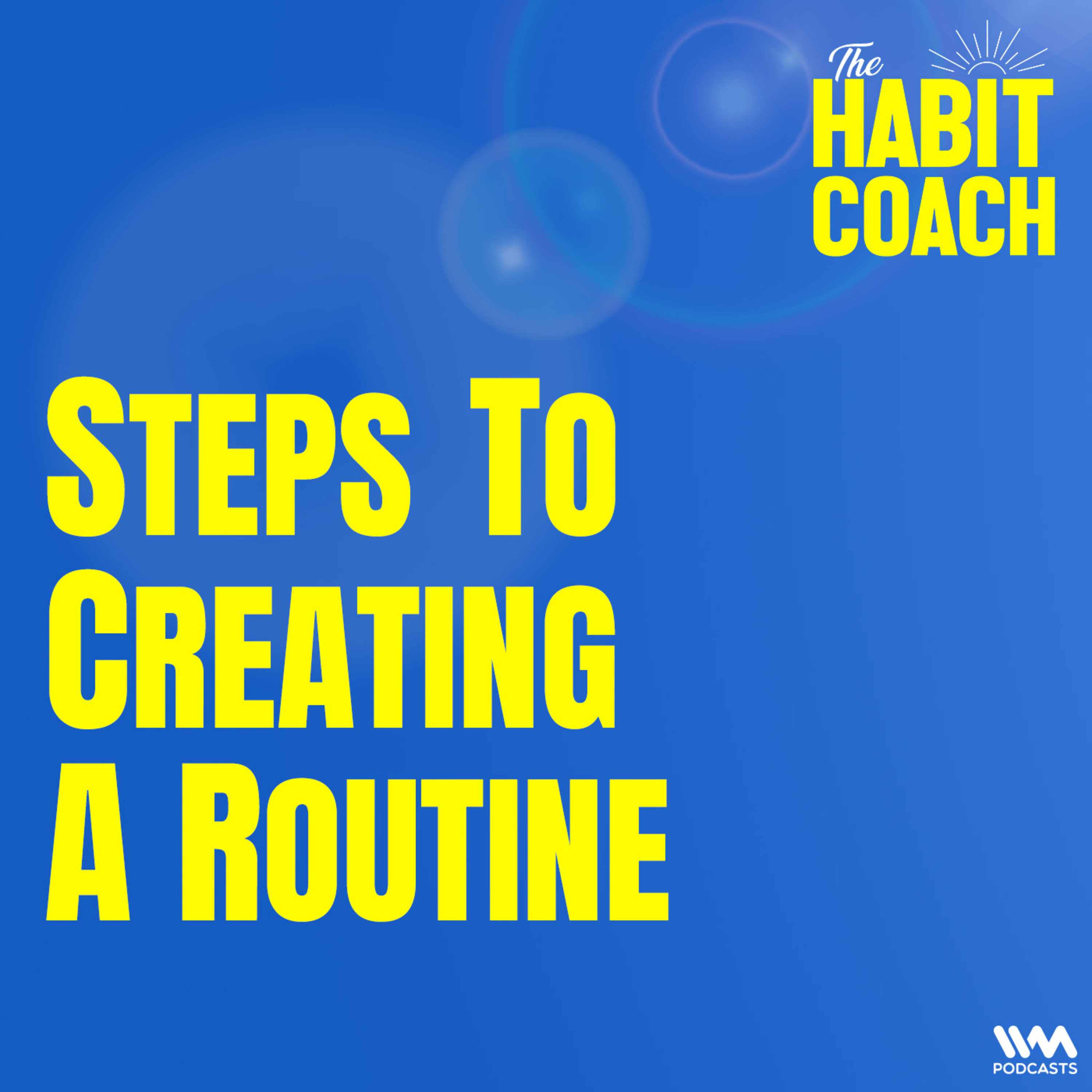 Search Results placeholder